Alletess Medical Laboratory Featured on "The World's Greatest TV Show" as "The World's Greatest Allergy Laboratory."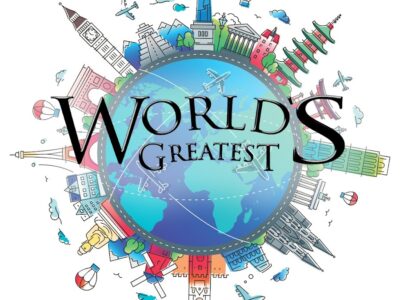 February 02, 2020
An innovative documentary on allergy and immunology testing excellence
For Immediate Release
February 15, 2020
---
Rockland, MA – Today, Alletess Medical Laboratory announced it has been featured on The World's Greatest TV Show, a national television series aired on the ION Network.  Alletess Medical Laboratory was founded over 40 years ago and is a pioneer in allergy and immunology testing industry.
The company made its television debut on #WorldsGreatestTV!  "We are excited to be selected and featured on the TV show "The World's Greatest!" The film crew visited our lab on a cold February day for a full day of filming.  It was quite an experience plus an education regarding the intricacies of TV production.  We know and practice the science of allergy testing, yet were impressed by How2Media's artistry and attention to detail," said President, Veronica Kent.
Episode 289 will be airing on DirecTV Channel 305 and Dish Network Channel 250 on May 25th and June 8th at 6 AM EST.  Click the following link to watch the full video on why Alletess is "The World's Greatest Allergy Laboratory!"  After these two airings, it will be available at https://www.worldsgreatesttelevision.com/post/episode-289.
The World's Greatest brings people, places, and companies into the spotlight and is produced by the award-winning researchers and spotlight producers at How2Media Productions in Boynton Beach, Florida.  The World's Greatest is currently in its 15th season and continues to surprise audiences with quality "edutainment" that entertains while it educates.  Featuring companies and organizations of all sizes (including some of the most recognized and respected brands the world has to offer).  World's Greatest prides itself on highlighting the positive and making sure that audiences are able to connect with and understand the companies behind products people use every single day. World's Greatest has made all seasons available throughout the innovative Streaming Website!